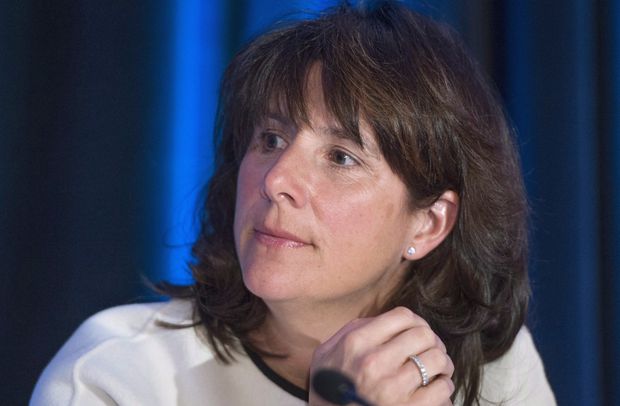 This week, Hydro-Québec announced that it will engage with its stakeholders via a special website to collect public opinions, ideas, and commentary from individual consumers and business partners.  The initiative is the brainchild of Hydro-Québec's current CEO, Sophie Brochu – the first woman to lead the company in its 77-year history.  As Canada's energy mix gradually pivots away from fossil and climate change action is an increasingly urgent topic among global policymakers, Ms. Brochu sees Hydro-Québec as a powerful organization with world-class assets and capability to be part of that conversation.
Right now, Hydro-Québec sits on the equivalent of one year's worth of Quebec's entire power consumption in its hydro reservoirs. In the past, the utility sold power directly to U.S. clients. According to The Globe and Mail, however, Ms. Brochu has outlined her vision of a two-way exchange of energy between Quebec and New England. The story cites a recent CEEPR working paper that evaluates the costs and benefits of such a two-way exchange. It would see Northeastern states buy and use Quebec's hydroelectricity as a backup when their own renewable power is unavailable, essentially leveraging Quebec's assets as an energy storage resource. Quebec, in return, would buy renewable power from its neighbors when needed, gaining more flexibility to meet its own internal power needs.
All of this would require more transmission lines, but Ms. Brochu believes that nothing should prevent Canada's western, central or eastern provinces from advancing similar exchanges. The federal government's role, she said, should be to support these pan-regional collaboration efforts.
Read the full original article in The Globe and Mail here (subscription required):
https://www.theglobeandmail.com/business/article-sophie-brochus-first-goal-for-hydro-quebec-reconnect-with-quebeckers/
Read the referenced CEEPR Working Paper here:
Two-Way Trade in Green Electrons: Deep Decarbonization of the Northeastern U.S. and the Role of Canadian Hydropower
Emil Dimanchev, Joshua Hodge, and John Parsons, February 2020
Link to Full Paper: WP-2020-003